Skip to Content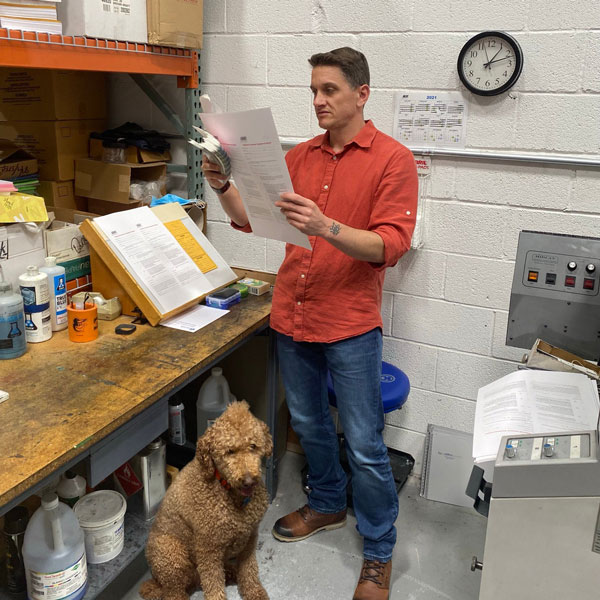 Company History
The original company was started as a family business in Baltimore in 1980 by Wayne and Barbara Cole. Originally an office supply and products company, printing was just one component of the overall business. As companies like Staples and Office Depot changed the office supply landscape, we pivoted to focus more services on paper and printing.
In 1994, the company moved to Bodkin Creek in Pasadena and Riverside Printing Services was formally incorporated. After years of growth, we moved to a larger, more centralized location near BWI Airport in Hanover. In 2015, Wayne and Barb's son Ryan took over daily operations and bought the company in 2018, officially making him the second generation in the family business. Ryan now leads the team with help from Finn, his dog, who is the company's Director of Public Relations and official greeter.
Serving Maryland for Over Four Decades
For over four decades, Riverside Printing has been serving businesses in Maryland and the surrounding area with a variety of office, printing, and branding needs.  As the industry and technology changes rapidly, Riverside Printing has adapted along the way.  However, at the heart of our business is a strong commitment to providing an unmatched level of reliable, personalized service to each client. This approach has allowed us to grow and innovate along the way, while continuing to serve many of the same loyal customers year after year.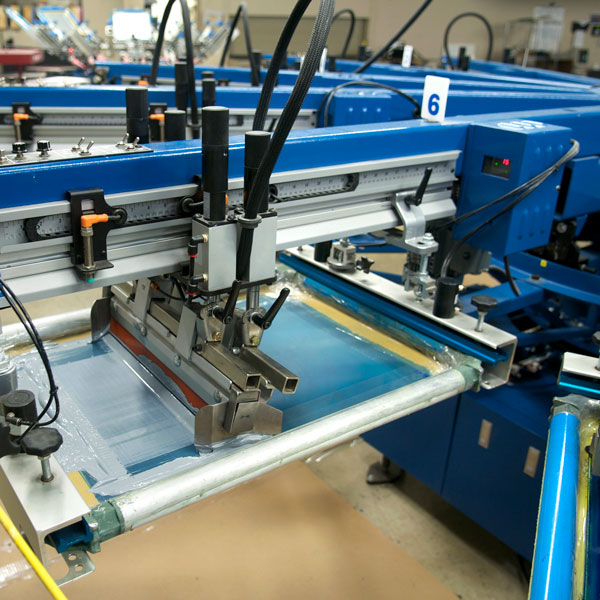 Services We Offer
Over the years, the printing industry has seen dramatic changes. Printing technology and customer needs have drastically evolved, and with them so has Riverside. What started as traditional paper printing has expanded to include printing on just about anything you can think of. While traditional printing is still a core of our business, we now offer promotional products, clothing, signs, corporate gifts, and mailing services as well.  As our products have expanded, so have our capabilities.  Some of the services we offer include:
Offset Printing
Digital Printing
Thermography (Raised Ink)
Embossing & Debossing
Foil Stamping
Bindery Services
Mailing
Screen Printing
Embroidery
Vinyl
Laser Engraving
Design Services
Hospitality & Corporate Gifts
If you are ready to start, grow, or just present the best image of your company, we can provide creative solutions to help you do it!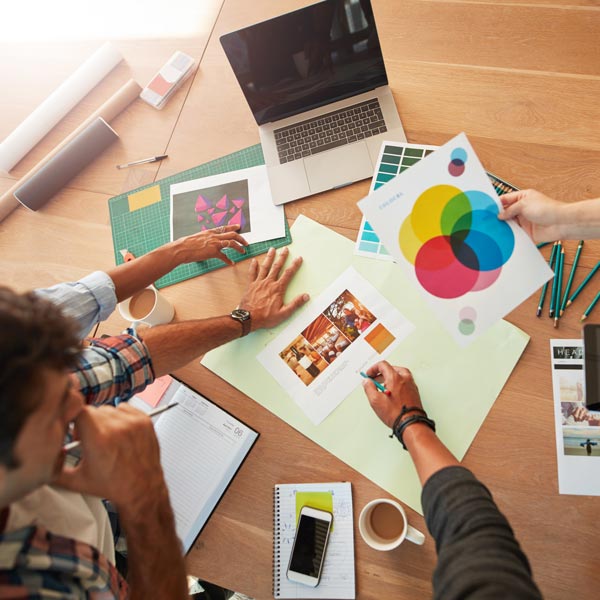 Personal Service
While there are many providers of printing, branding, and promotional products, the real difference comes down to our service and experience.  Unlike an online platform, our team gets to know you and your business. Our size and knowledge give us a unique spot in the marketplace. We are large and experienced enough to handle nearly any project you may have, while still being small enough to provide personalized, individual service. It allows us to work with businesses and organizations both large and small.  It is also one of the reasons we still have customers from when we started over 40 years ago.
Why Local Service Matters
The products and services that represent your brand and business are important.  We care about your success! What does that mean to you in real life? It means working with the same person for all your orders. It means having professionals to bounce ideas off of, or create a new concept.  It means having a local point of contact who is familiar with you, your business, and your printing.  It's the difference between being nothing to an online print website, an account number to a huge print shop, and a person with a name at Riverside.
Do you have questions or need assistance with a project? We have people who care about you and your business and we want to help! Please contact us and let us show you what makes Riverside Printing different.
Over 40 Years of Quality Printing Solutions